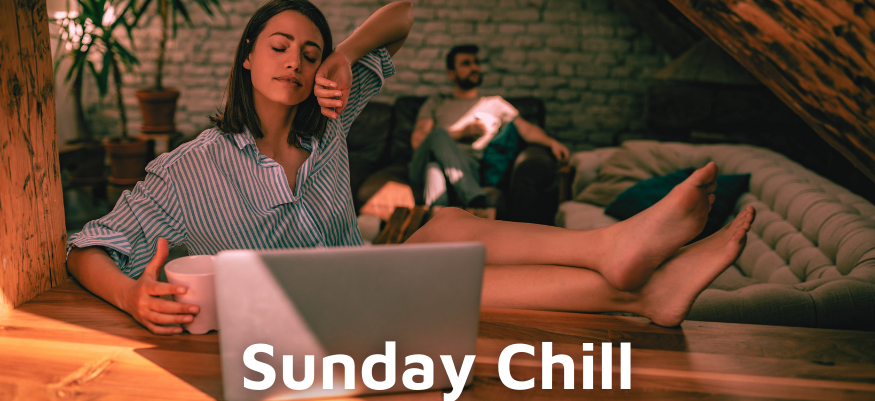 October 03, 2021
Manpreet Kundi - no one
Our Sunday trip begins in a special atmosphere, meeting Manpreet Kundi, an absolutely fabulous artist from the United Kingdom.
She's done a physics undergraduate degree, but it seems that our artist is much more comfortable behind a microphone than behind vials. She admits that since the age of three, everything has always brought her back ... to music!
And I understand it, because I have already tried to do something other than an activity related to music, and it never worked: the call of music is always too loud.
"no one" is only her second single, and yet she shows immense maturity in the writing, but also in the hindsight that she has about the song:
"This song conveys the frustration I felt when the timing wouldn't align for myself and someone I was hopelessly in love with. But when things changed dramatically, in all my delusion and naivety I thought I could make them feel the way they used to - Knowing deep down it was likely too far gone. "
Like a queen disembarking from a magical kingdom where bats and butterflies coexist, somewhere between shadow and light, Manpreet has cast a spell on us that is difficult to get rid of. And that suits us perfectly!
_________________
Melody Lynn - Broke My Own Heart
Girls are popular today, and we are delighted, because we usually lack girls. Here is one of the most angelic voices I have heard in recent months.
Melody Lynn has a crystal clear voice, which gives you goosebumps as soon as she hits incredibly high notes. The young artist hails from Atlanta, like our writer and singer-songwriter Joe Pope.
On the lyrics side, the writing is wonderfully mature, and the artist says that we are sometimes able to break our own heart when we reject the other, for fear of being loved. A fairly original writing theme, and perfectly mastered, with a certain delicacy and poetry that capsized us. The track has been co-written with Erica Bostick, who also has a lot of jewels on her Spotify. Including their duo "The Covid Christmas Song", released last year.
It's Sunday, so we have more time to think, and if you're a little lost, this song might help. Because there is a ray of hope, after all, in this melancholy ballad, full of beauty and tenderness. Love hurts sometimes, and we don't always know why we put ourselves in such delicate situations. But luckily, music helps to see it more clearly. We are happy that Melody has managed to put her words on paper, to free herself from her chains.
_________________
Ollie Wade - Sweet Life
We end our Sunday trip in the UK, with Ollie Wade. This is the third time he's come to see us. And each time, it's a good surprise!
Ollie is one of those artists who never cease to amaze us, each release is even better than the last. Like us, Ollie has been affected by the pandemic, especially financially, as he has lost a lot of work. Personally, I can only relate because I too have lost all my clients. And that allowed me to dedicate myself to IMC full time. But I have no regrets and I can even say that the pandemic has been an advantage for me because I never could have met so many wonderful musicians.
But the message behind this new single, "Sweet Life", is that, no matter your financial situation, or your struggles, you will always find solace and warmth with your family, your friends, your connections, and ... your passion.
Ollie's passion is to write songs that speak to people, that touches them deeply. We appreciate his perfectionist side because Ollie never does things by halves.
This new single is a ray of light in an often darkened world lately. With his unique voice, he sends us a message of optimism and encouragement to focus on what really matters, and what is "simple and easy to find".
Combining a whole bunch of instruments, including a trumpet, the track benefits from Ollie's positive writing, superb vocal harmonies on the choruses, and even passionate backing vocals on the bridge.
When the song ends with just the acapella backing vocals and the clappings, we just want to listen again, to get a new dose of sunshine.
_________________
Written by Niko. If you loved the atmosphere of this column, turn the radio on and enjoy our "Sunday Chill" program, until 8 pm (UK Time).
All songs added to our "Fresh Indie" and "Sunday Chill" playlists on Spotify.
_________________
To stay aware of new releases, join our lovely community: