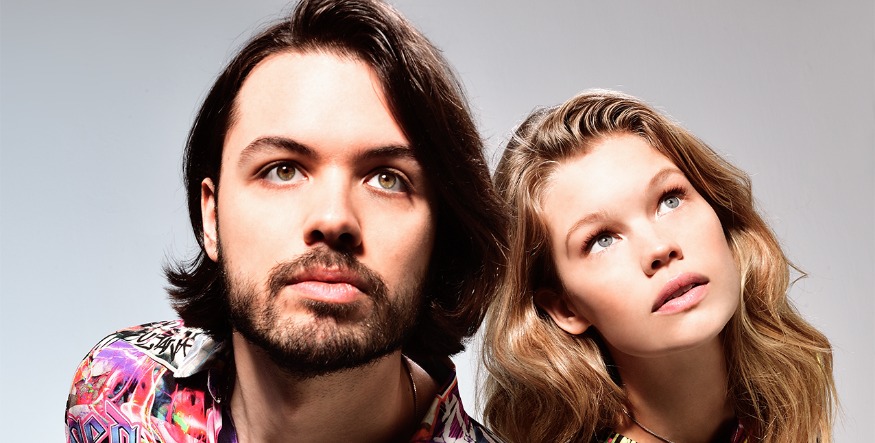 May 06, 2021
Let's go to Amsterdam, Netherlands to meet Dafne and Frank, who form the wonderful duo called Kafka. And we can already tell you one thing: you will love them.

Frank is an experienced songwriter and guitar player, while Dafne has rather been lulled into classical music and theatrical improvisation. As much to say to you that the mixture of the kinds is always good because their music is up to their peculiarities: unique.

"Shimmering Lights" is a true anthemic pop track, with a very catchy melody and a huge hook on the chorus, which speaks of a relationship that does not yet exist. And that might never exist. You know, when two people fall in love with each other but don't dare say so? When you're not sleeping all night, wondering if you should say it or not ...

The song explores the doubts and contrasts of the complexity of such a situation while providing the necessary light. Coming just before the chorus, "Talk to me, talk to me now, I'd be yours if I'd know how" is my favorite line, it sums up the spirit of the song perfectly. The chorus is so catchy that you will find yourself singing along quite quickly. That's a pretty good sign.

On the production side, there is nothing bad to say: it is taken care of down to the smallest detail! We enjoyed how much the song builds up to this last chorus, ending with an outro brilliantly sung by Frank with just the piano as an accompaniment.

Well done, guys, you won us over!
Added to our Main Spotify Playlist, our "Let Love In" Playlist, and played daily on Indie Music Center's Radio.
_________________
To stay aware of new releases, follow Indie Music Center :