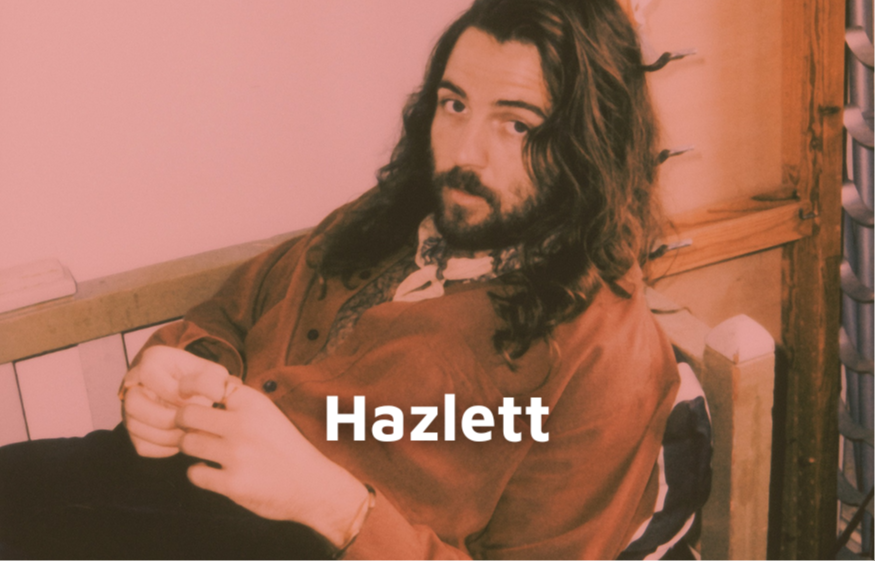 August 22, 2022
At the beginning of August, we saw "My Skin" by Hazlett appear completely by chance on our Spotify, in the suggestions. And when you're a music curator, you have this huge part of curiosity in you that can't prevent you from listening to everything that comes up. Curiosity having won, we immediately fell in love with this Australian artist now based... in Stockholm, Sweden! This also allowed us to discover his previous tracks, and we ended up adding "My Skin", then "Karaoke" and finally "Monsters" to our main playlist (discover those tracks in the artist's Spotify player below).
We, therefore, had the immense satisfaction of seeing his name appear in our submission queue because we knew that this artist offers such a high level of quality, that it is obvious that we must tell you about him on IMC.
By the way, this new single "Everybody Hates Me" popped up on our release radar when it was released and we immediately added it to our playlist as well. Coincidence, on our Release Radar, this song entitled "Everybody Hates Me" appeared just above "Everybody Loves You" by Raynes, released the same day. It really amused us and we shared the anecdote in an Instagram story. Now is the time to tell you a little more about this song.
First of all, it's an extract from his first full-length album 'Oh Downhill', out 23rd Sept. And we advise you to watch this release because it will be far from disappointing! The song speaks of this feeling of loneliness that we have all gone through in the last two years, when most of our activities had to switch "online", as the artist confides: "the past couple of years has made us so unsustainably connected and online, I felt like I was losing myself in it. I became hyper-aware if people were behaving remotely different and the constant solitude turned these thoughts into thinking that nobody liked me. It became a moment on the record to get things off my chest, not necessarily to solve anything but to at least leave it out to dry".
Yes, feeling hated is not new, and social media has not helped, at a time when school bullying is spreading, for example. Being compared to others all the time, and having your worth measured by likes or phantom endorsements can be hard to bear. We already told you on IMC, please, if you like one of our artists, sending a DM on Instagram is much better than a poor emoji as a comment. Nothing beats a real conversation, which is much more valuable than pointless interaction.
This is why social media is only a bonus for us, but not our priority. Our qualitative artists are worth much more than an emoji.
"Everybody Hates Me" will give you chills thanks to the production of absolutely exceptional quality, and an incredibly catchy chorus. This is exactly the kind of song we wanted to feature when we created IMC. To experience goosebumps in four-minute periods. And above all, to feature songs that can help people feel better.
Reach out to Hazlett
_________________
More music from Hazlett
_________________
Written with love by Niko. You can find more songs like "Everybody Hates Me" on our "Indie Music" playlist on Spotify. Check it out below and give it a follow to discover more indie music!