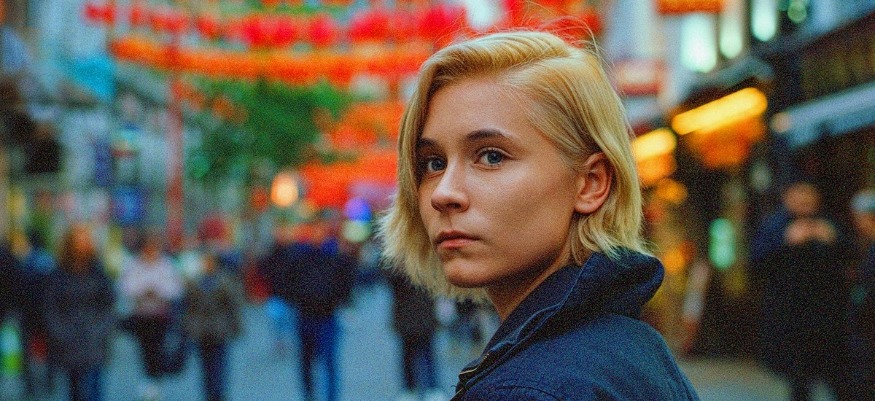 January 16, 2021
In less than a second, we take a slap. Wow. This voice. Is it human to sing so low when you're a girl? Yeah, it is. Because we discover an incredible emotional power, after a few sentences, when perfectly correct notes are found perched in balance on a simple piano note, just before a chorus that overturns everything. It is in the chorus that all of Emma's power is released. An incredibly ... perfect interpretation. No complaints. You are here to find strong emotions, right? There you have them. Her new EP, "Settled In Motion (Silent Minds Pt. 3)" was released last Friday via Young Poet Records. And it seems that in Emma's case, the name of the label is very well chosen. A young poet who masters her art with the tips of her fingers. Have a listen to this incredible artist. You won't regret it!
Included in our "Indie Pop" playlist, and of course, you will now hear this amazing track on the Indie Music Radio.
Emma McGrath's point of view :
I think I developed this mindset where music always got in the way of my friendships. I'd always miss birthday parties or other random stuff and over time I'd slowly lose touch with people. So I guess this song is about finding someone you love, but being scared of it not working and always assuming you know how it will end. Maybe it's a kind of protection. This track is about being with someone and then realising it's just not right. It's no one's fault but you have both just grown in different directions. You're giving the other person permission to go out and try something new, move on and start again whilst you put each other on pause. I think the negative thought that comes out in 'Paradise' is also seen in Stand By: 'Nothing's ever been enough for me'. I'm always wondering if what I'm doing or chasing is right. Is it enough? Will I be happy when I get there?
Follow on social media :
Biography :
Emma McGrath first gained attention when she won the inaugural PRS Lynsey de Paul prize for songwriting at the age of 15. The Silent Minds EP, the first of three thematically linked EPs, followed in 2018 and lead single 'Love You Better', co-written with Jimmy Hogarth (Amy Winehouse) featured on Spotify's New Music Friday US playlist and has achieved over 2 million streams to date. Follow up EP, 'Keep Your Eyes Open' ('Silent Minds Pt. 2') was released in early 2020 to similar acclaim, achieving thirteen Spotify New Music Friday playlists around the world. Lead single 'Fall With You' received 'Best New Pop' accreditation from BBC Radio 1, and Emma went on to support Melanie Martinez on her UK tour. Emma's forthcoming EP 'Settled in Motion (Silent Minds, Pt. 3)' completes the Silent Minds trilogy and marks a new high for her as an artist. The breadth of songwriting on display takes Emma from the joyous 'Paradise', through the upbeat pop of 'Mad About It', to the crushingly beautiful 'Getaway Train', written by Emma in the middle of the night following an argument, and featuring the original vocal from the demo sung in a heart wrenching whisper for fear of waking anyone up. This same emotional and musical range was on display at Emma's headline show at London's The Grace on 12 th March 2020 just as the world was entering lockdown. The last gig most who attended would see this year, it demonstrated Emma's ability to carry an audience from soaring anthemic moments to spine-tingling intimacy with the accomplished grace of a performer well beyond her 20 years. Emma takes musical inspiration from the likes of Tracy Chapman, Tove Lo, Missy Higgins, Banks and Brandi Carlisle, reflecting both her love of song writing and great pop music. Her songwriting style effortlessly combines emotive melodies with autobiographical lyrics displaying an immense maturity and accomplishment that recently saw her appointed to the Ivor Novello Academy Youth Council. Emma uses her songwriting as a means of expression, drawing upon her experiences growing up and going to school in the UK during the 2010s, a time in her life she admits she found difficult. Identifying as gay when her friends were spread across a broad LGBT+ spectrum made for a confusing adolescence. With a resounding maturity and astute understanding of the world and modern life, it's clear that Emma McGrath has much, much more to say. Settled in Motion (Silent Minds, Pt. 3) is released January 2021 on Young Poet Records.
_________________
To stay aware of new releases, follow the Indie Music Center :
See also