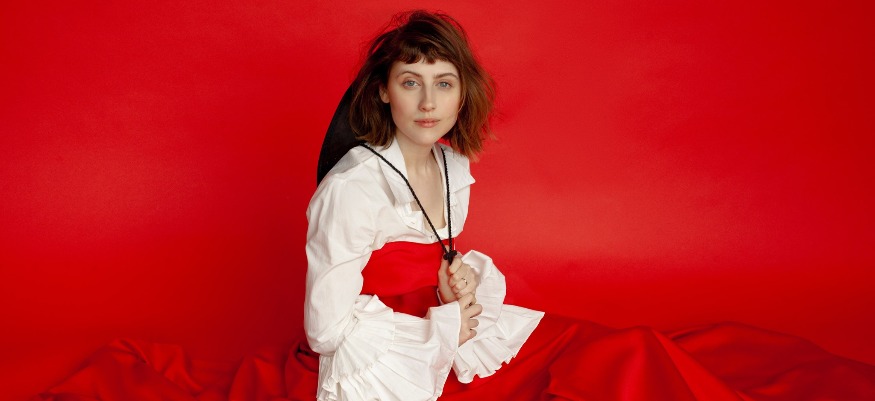 December 18, 2020
We can say that today, girls are in the spotlight at Indie Music Center. After Chelsea Klein, here is Ellie Rouge. A little more heat from Queens to warm our hearts a few days before Christmas. I am always amazed by the talent of our undiscovered artists. And Ellie won me over as soon as she started singing on this track. In the music industry, it is always said that a track with a catchy chorus that comes before 40 seconds is very likely to become a hit. This is the case for "Away", which in addition, has a very addictive chorus, on which you can easily sing along. If you want to escape on the highway, here is the perfect anthem to listen to with the volume at full blast, wide open window, and arms out. Unless it's snowing. I care about my readers. A few days before Christmas, if you want to give me a nice gift, share this song with all those who are fed up with this rotten year. It will be a nice gift for them too. Ellie Rouge enjoys a natural talent for singing, her voice is perfectly controlled and doesn't overdo it. Just enough to give us the wave of emotion we need. With a very positive message and a professional production, the artist totally took us into her universe, and we want more!
Included in our "Indie Pop" playlist, and of course, you will now hear this amazing track on the Indie Music Radio.
Ellie Rouge's point of view :
My partner and I wrote this song in quarantine when we were desperately feeling the need to get "away." The song is a call to a lover to leave their small town and explore the world together. The lyrics are uplifting and romantic. The melody mixes rhythmic/speach-like patterns and a soaring melodic post chorus.
Follow on social media :
Biography :
Based in Queens, New York, Ellie Rouge is an up-and-coming indie pop artist. With love and loss, her infectious melodies and catchy hooks will have you singing along. Her music has influences of disco-pop, art-rock, americana, and pop-punk - you can't pin her down and that's what makes her so exciting to listen to!
_________________
To stay aware of new releases, follow the Indie Music Center :