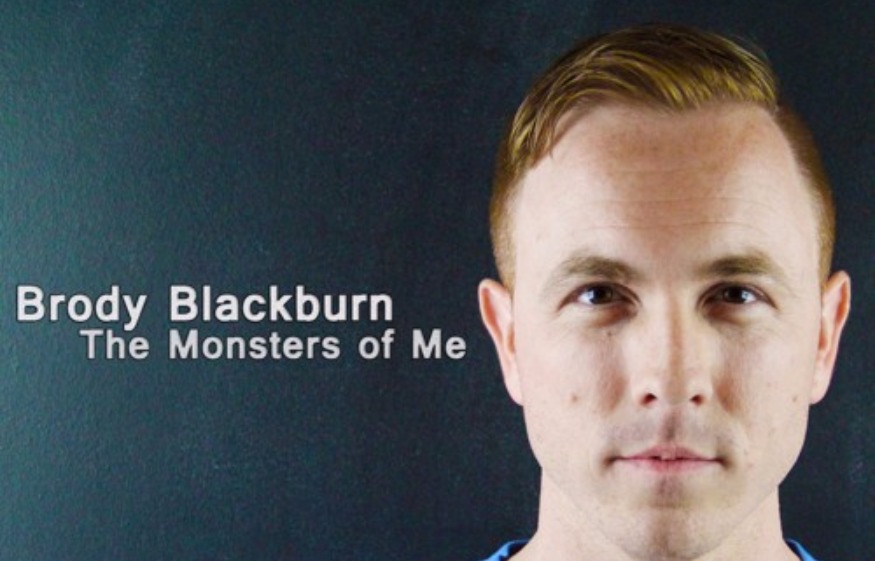 December 10, 2017
[ENGLISH VERSION BELOW]
Brody Blackburn est de retour sur Music For Your Heart, après un premier passage remarqué avec "Silhouette" (actuellement dans le top 20 des articles les plus lus sur notre blog).
Nous sommes ravi que Brody nous ait proposé un nouveau single.
Nous essayons chaque jour, via nos articles et nos playlists, à vous créer, pour vous lecteurs, un univers unique, où se côtoient des artistes talentueux du monde entier, et à créer une communauté.
Nous sommes fiers de pouvoir compter sur des artistes fidèles et qui proposent du contenu de qualité à nos lecteurs.
Ce nouveau titre, "The Monsters of Me", démarre sur un air de piano, qui vient par la suite se renforcer par une orchestration digne de ce nom, et une envolée d'émotions.
Brody nous a confié le secret d'écriture de cette merveille musicale.
"J'ai écrit cette chanson quand j'étais beaucoup plus jeune. À ce moment-là, je travaillais sur les émotions de plusieurs relations ratées. Chaque couplet représente un état émotionnel différent. Dans le premier couplet il y a une référence à la couleur verte. Le vert représente un sentiment de bonheur et de fertilité. C'est nouveau et amusant. Dans le deuxième couplet, c'est la couleur grise qui domine, comme un ciel nuageux, le gris représente le sentiment de dépression et de perte. Le couplet final explique un moment où j'ai eu un flashback, ou un rêve plein de remords et de nostalgie pour ces bons moments que la personne m'avait procuré."
Une chanson colorée, donc, où les couplets calmes et posés côtoient des refrains puissants et dynamique, où l'artiste ne laisse aucune place au hasard.
Musicalement, ça fonctionne. On est pris dedans sans trop de difficulté.
Ah si, au fait. On a trouvé juste un seul défaut à cette chanson : elle est trop courte.
Disponible sur Spotify et iTunes.
Suivez l'artiste sur Facebook, Youtube, Spotify, et Soundcloud.
N'hésitez pas à essayer notre playlist "Confused Emotions" sur Spotify et Youtube, pour retrouver plus de chansons de ce genre.
---------------------
Brody Blackburn is back on Music For Your Heart, after a first noticed passage with "Silhouette" (currently in the top 20 most read articles on our blog). We are delighted that Brody has sent us a new single.
Every day, through our articles and playlists, we try to create, for you readers, a unique universe, where talented artists from all over the world meet, and create a community.
We are proud to have loyal artists who offer quality content to our readers.
This new track, "The Monsters of Me", begins with a piano tune, which is later reinforced by an orchestration worthy of the name, and a flight of emotions. Brody entrusted us with the secret of writing this musical wonder.
"I wrote this song when I was a much younger man. At that time, I was working through the emotions of several failed relationships. Each verse represents a different state of emotional being. In the first verse there is reference to the color green. Green represents a feeling of happiness, and fertility. It is new and fun. In the second verse there is reference to the color gray. Much like a cloudy sky, gray represents the feeling of depression, and loss."
A colorful song, therefore, where calm and posed verses rub shoulders with powerful and dynamic choruses, where the artist leaves no room for chance.
Musically, it works. We are taken in without much difficulty.
Oh, by the way. We found just one thing wrong with this song: it's too short.
Available on Spotify and iTunes.
Follow this artist on Facebook, Youtube, Spotify, and Soundcloud.
Check out our "Confused Emotions" playlist on Spotify & Youtube to get more songs like this one.