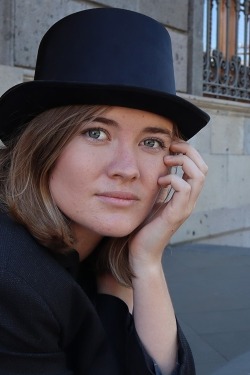 I'm Luna Keller, an indie singer-songwriter with a big passion for honest and heartfelt music. I discovered Indie Music Center when I submitted my song to them and got a beautiful review back. I quickly fell in love with the blog's philosophy (music first!) and became a fan.
When I started my own radio show to support indie artists, called "Why Doesn't Everyone Know These Songs", Niko offered to feature it as a podcast on the website. That was the beginning of a wonderful friendship based on constantly sharing the music we love with each other.
In January 2021, I started writing a recurrent review called "Artist Pick" on the blog, sharing some of the great indie bands that I keep discovering. Then a monthly column called "You Should Really Know These Songs" in which I'm bringing light onto some of the artists featured on my podcast.