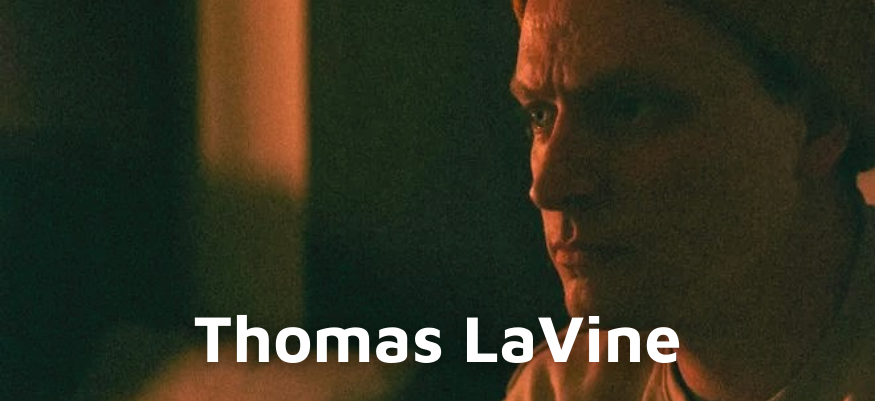 January 20, 2022
You could almost say that January is a special IMC Family month. Because it is not two, but three of the artists of the IMC Family who delight us with their new releases. After Luna Keller last week, it's Thomas LaVine's turn to make his first appearance of 2022 with us. Before featuring a third family member on Friday (but who?).

OK, you may think I'm late to the party, for this one. Which is somewhat true. "To Never Be Known" is the new single from Thomas and was released on January 7th.

To be honest and transparent with you, I had the idea of ​​a "Live Feedback Session" that I could offer to artists who want hot feedback through Zoom, whether on their next single or even on an unfinished demo. And Thomas was kind enough to lend himself to the experience in mid-December, in anticipation of the upcoming release of his "Everwood" EP. I can tell you that it was a wonderful experience, to listen together, one by one, to these new jewels.
Quite amazed by Thomas' infinite creative talent, it took me some time to put together my thoughts, and the notes I took on two pages in a few minutes. That's why I'm a little behind, especially since the next single "Calico" (exceptional, too), is on the horizon for February 4th.

But let's talk about "To Never Be Known" if you don't mind. The song has one of the most mysterious intros I've ever heard. Between cello, incredible backing vocals, and guitar, we don't really know what musical universe we're stepping into, and I love this feeling of confusion. The percussions on the first measure, discreet at the beginning, are more and more present during the first verse. Moreover, when Thomas begins to sing, during the first verse, we understand that the song will offer us something incredible, grandiose, and eminently beautiful. And there's no mistaking it, when, just at the one-minute mark, Thomas' voice goes into the treble for a colorful chorus that gives you goosebumps.

If I go back to my notes about the chorus, they boil down to one word: "wow". I think that says it all. An explosion of comforting auditory flavors. The goosebumps are so strong that your whole body revels in these magical vibrations.

And as the seconds pass, the impression of warmth and comfort grows. The second verse overwhelms us with almost Irish influences in terms of sounds. When Thomas sings "Deep in the woods", we find this connection to nature which is his specialty. Because this man has a very special relationship with nature. I could almost say "intimate".
Admittedly, he has been told many times, his song titles often contain references to water. But this relationship goes much further.

And more often than not, when you find yourself isolated in nature, you become creative. Thoughts jostle. Fears, doubts, and questions:
"The song plays into this by talking about the duality that exists in me while staring into that giant eternity. The duality of wanting to be known and wanting a legacy, while also wanting to hide away forever and exist in a beautiful solitude. It seems I always find myself in between these two, and it's really hard to find a proper balance between them sometimes. There is a fear of being alone, lost, to never be known. And there also exists a joy of being alone, lost, to never be known."

The final chorus gives us a glimpse of the full power of an inspired and confident Thomas. The superposition of many elements is a risk, because you would think that the more you pile up, the more it will be a mess. Not here. Everything is perfectly under control. Many elements, yes, but all millimeters. Until his little girl who sings "Twinkle twinkle little star" (your challenge will be to detect her).
The Thomas we discovered with "World of Gray" has changed a lot. Much more mature, more professional. And above all, I think that what has changed the most in Thomas in two years is the fact that he has more and more confidence, and is gradually becoming aware of his talent. And witnessing this evolution is the greatest reward.
The artist recently started streaming on Twitch (watch the replay here), and will be live again this Saturday, January 22nd, at 1 pm EST / 6 pm UK. Follow him on Twitch or join our Discord server to get an alert when he's live.


Luna's opinion:
It's no secret that I am a huge Thomas LaVine fan, so I had high expectations for this one. And they were surpassed. This song really highlights the things Thomas is great at. The beautiful imagery, the closeness in the verses, the way it builds and opens beautifully into the chorus. It's a song that feels so beautifully alive, I'm so looking forward to making it part of the soundtrack of my life.
Reach out to Thomas LaVine
_________________
Written with love by Niko. "To Never Be Known" has been added to our "Fresh Indie" and "IMC Family" playlists on Spotify and will start to play on the radio.
_________________
If you don't want to miss future releases, feel free to join our lovely community: