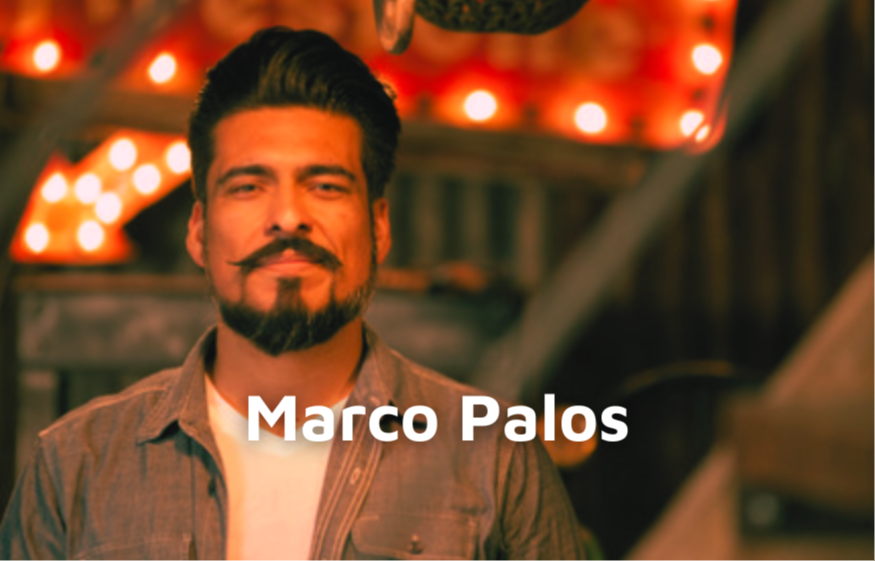 October 03, 2022
We had met Marco Palos in March 2021, when he released "A Place We Don't Know", which at the time had transcended us.
A year and a half have passed, and the artist is back with an equally stunning new single. It would seem that Autumn is the best time to slow down, much like nature does, since a few days ago, you were invited to discover "Slow", the new single from The Satellite Station. Now it's "Slow Down", by Marco Palos, which continues this trend of the autumnal slowdown.
Which contrasts surprisingly with the song. Yes, because "Slow Down" is built, line after line, to reach a phenomenal finale where the instruments are released in a bouquet, like fireworks. We know how much Marco loves the sense of detail, we could hear him during his last feature on IMC. With 50+ vocal tracks, let me tell you that the production is a millimeter here.
The artist took advantage of the lockdown in 2020 to isolate himself and give birth to masterpieces, as he told us: "Life was moving quite fast for many of us in entertainment, and when we didn't have a stage to perform on with actual people… It was a difficult transition. My partner and I flew up to her hometown of Saranac Lake, NY and it was there that I allowed myself to disconnect from the race both mentally and physically. It was my moment to slow down."
And when he slows down, his creativity, on the contrary, explodes. And you can hear the brilliant result today in this single, which is the first in a series of 5. His vocal abilities are as extraordinary as ever, and his sense of melody is almost innate. Yes, the melody is probably the strong point of "Slow Down", because it is able to stay in your head for a very long time.
Having known how to surround himself with the right people for his new musical projects, the artist blows us away with his unlimited talent and creativity. He is unstoppable. For the pleasure of our ears.
Reach out to Marco Palos
_________________
More music from Marco Palos
_________________
Written with love by Niko. You can find more songs like "Slow Down" on our "Indie Music" playlist on Spotify. Check it out below and give it a follow to discover more indie music!