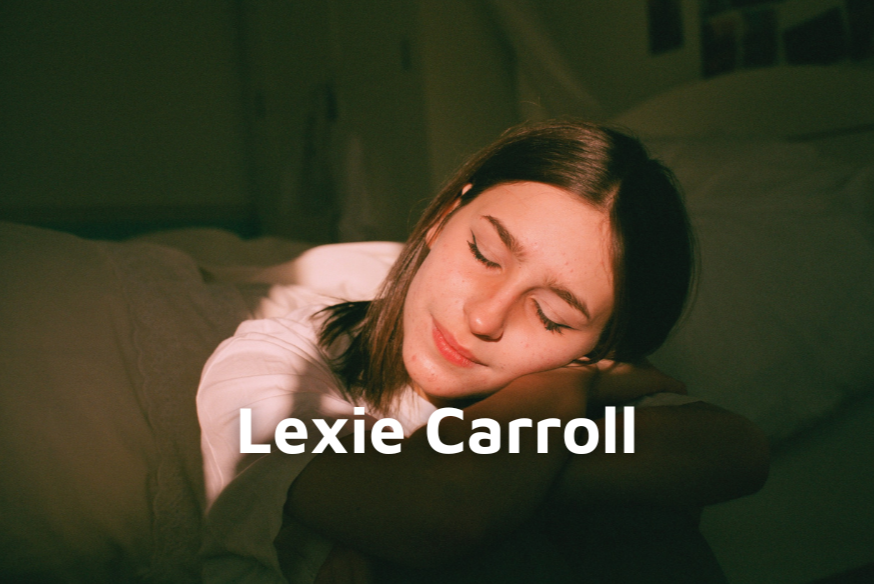 March 09, 2023
If you're looking for the next London sensation, look no further! There she is! Lexie Carroll, even before her twenties, panics all the counters, whether on her social media or her Spotify.
And there's probably a reason for that. When we heard her new single "tomorrow" for the first time, we were bewitched by the clarity of her vocals and the precision and mastery of her writing.
Recently signed to Seven Four Seven Six, the young artist has already appeared on BBC Radio 1 and is preparing an EP which will be released in May, from which "tomorrow" is taken.
It is a ballad that is both very complex in its production, so high the level of detail, and at the same time disconcertingly simple: the artist doesn't write down her thoughts, she sings them with sincerity. And when she feels safe with someone, she tells them!
"My new song is about feeling really safe with somebody. Like there could be a full-on apocalypse going on outside but sitting in their living room you're in your own bubble and everything's okay".
If like us, you are planning a romantic evening in front of Netflix for the return of "You", while the rain is gently falling on the windows, then you have the perfect soundtrack. Lexie Carroll's voice alone is fascinating enough to make you want to listen to her entire discography. And that's good, because although young, her discography is already very substantial.
Reach out to Lexie Carroll