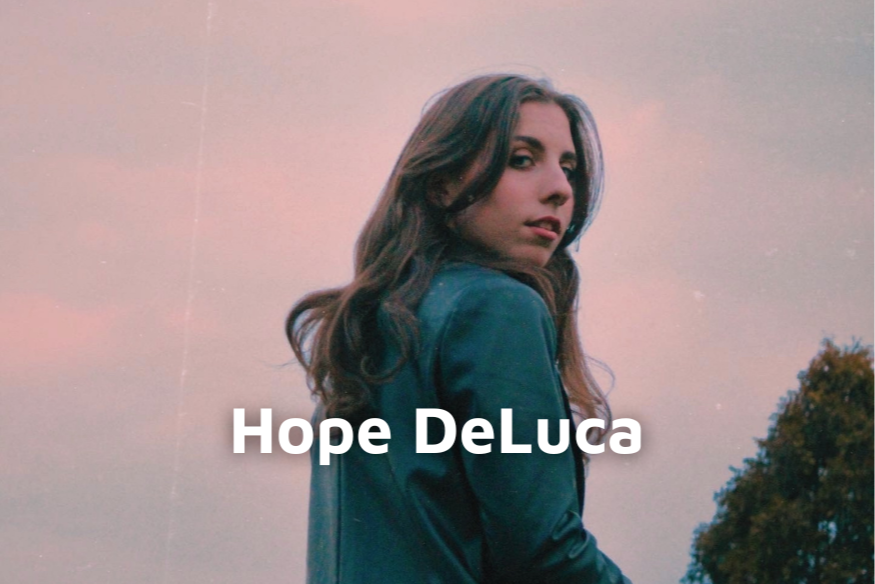 August 25, 2023
Today on IMC, we offer you a new amazing meeting. Let's go to Boston to meet Hope DeLuca, just over 20 years old, who will release a debut album this year.
Halfway between Alt Pop and Indie-Folk, her new single "We'll See", second single off of it, released today, ticks all the boxes to delight you!
First of all, her writing style: Hope writes with her heart and invites us into the song thanks to very immersive lyrics: "Are you a fan of coffee? I know a place on 23rd". Ready to accept the invitation?
According to Hope, the song "encapsulates the beginning stages of a relationship", and we very quickly find ourselves witnessing a budding love story, with its stammerings, its hesitations, and its excitement.
Carried by warm vocals and a comforting tone of voice (sometimes reminiscent of other IMC Artists like Jesse Brady or Etaoin), "We'll See" is a bouncy little gem that will keep you singing along for days. Women are rare in the indie-folk universe and it's a pleasure to welcome Hope with this dazzling track!
We found no fault with this song, which immediately takes us on a sunny day, and if with your earphones in your ears, you come across someone smiling at you, don't hesitate to smile at them too. What could happen next? We'll see!
Reach out to Hope DeLuca