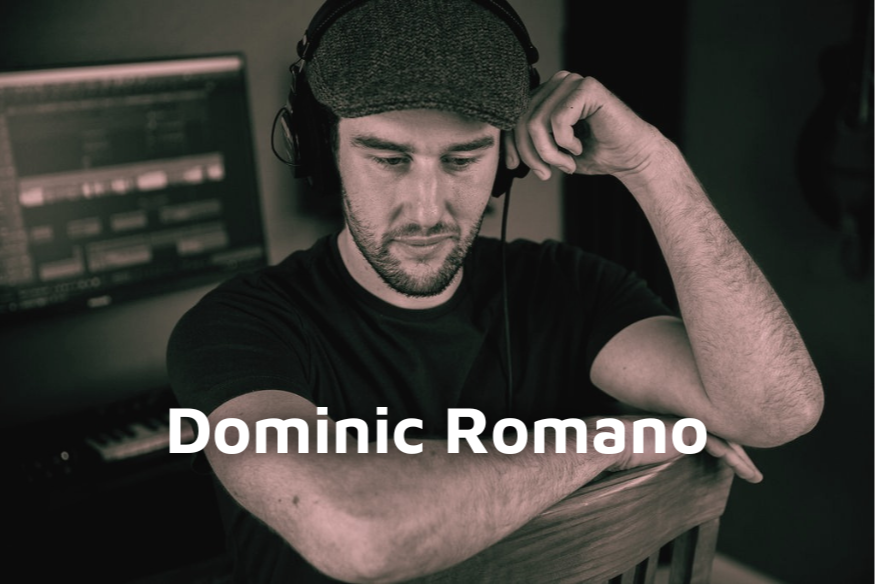 August 25, 2023
Dominic Romano has been delighting us with his releases for two years now, each time setting the bar for quality a little higher.
He moved us in June with "Who I Am", and he's back with a new song "After We're Gone", released today. And the song touches on a tricky yet fairly common topic: toxic relationships.
From a very young age, I have been surrounded by toxic relationships, whether with most of my family members, or former girlfriends. The kind of relationship that destroys you and does far more harm than a physical injury. The recovery process is long and tedious, but it is necessary to rebuild and start again on solid foundations.
What strikes us first in "After We're Gone" is the very immersive writing. From the first verse, we are totally immersed in this dark and complicated situation with a detailed description of the emotions we can feel. And "The words ring through me like a bell of a fine wine glass" is by far my favorite line from the song. Because it is a perfect summary of the contradictory emotions that one can feel.
The first step is to get rid of the person who is manipulating you, constantly lowering your level of self-confidence, and taking every possible advantage out of you. Once freed from the grip, your rebuilding process can begin. You must then learn to sort out your emotions: know how to dissociate the emotions that it is normal to feel, from the emotions that have become useless. This can lead to understanding that anger and resentment can turn into fuel to move forward.
This long and slow progress is felt in the song, as the orchestration grows, allowing the listening pleasure to settle. We recognize the talent of the string arranger Harley Eblen (who we keep mentioning on IMC as he collaborates with many talented artists). Dominic Romano is also a talented producer (we already explained to you that he works with our friends Luna Keller, or The Karmanauts), so he knows exactly where to press to convey emotions. Yes, if you listen with quality headphones, you'll notice an impressive number of small details that make the production a solid and indispensable part of "After We're Gone".
Dominic's warm vocals and his magical and perfectly mastered vocal harmonies establish a close connection with the listener and install a feeling of trust. The lyrics being relatable, the song then acts as an effective therapy. Much cheaper than a therapist, these four minutes could be a lifesaver if you are currently going through this kind of delicate situation with someone.
The mix is by Charles Henry Volk, which is no surprise to us because we know that Dominic Romano likes to surround himself with talented people for his projects. Even if he has all the knowledge and skills to fend for himself, he always surrounds himself with great professionals to perhaps keep a little distance from his own work. And that is a sign of humility that we can only admire.
With "After We're Gone", Dominic Romano offers his 5th feature on IMC. And probably not the last! But you know what that means: he now joins the coveted IMC Family, where he will find his playmate Luna Keller and some of his friends! After Dom Malin, having a second Dom in the IMC Family is not a problem. It's a huge honor for us!
Reach out to Dominic Romano