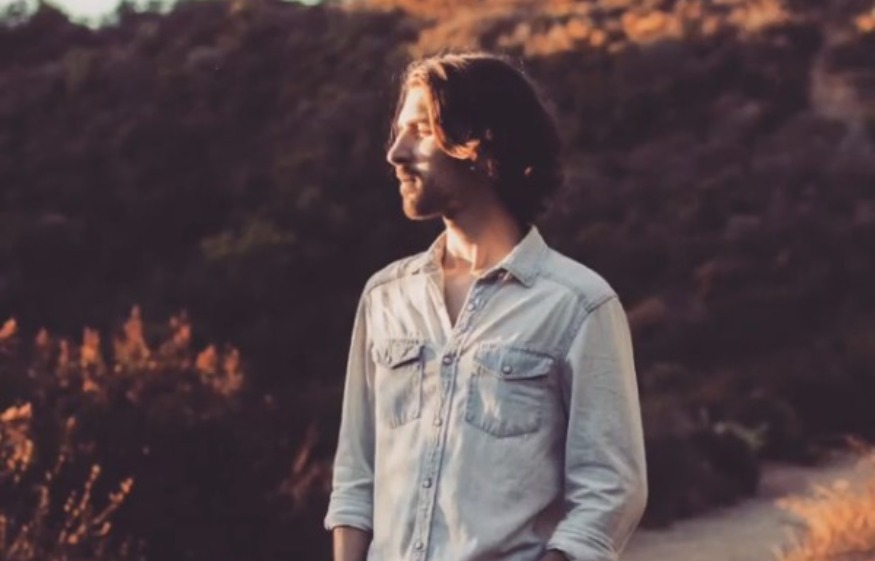 October 01, 2020
Our thoughts about the song :
Fourth time for Ben Greenberg at Indie Music Center! We could already feel in "Northern Pines", the love that Ben Greenberg had for his region. From the pines to the hills, there's only one small step. A mostly acoustic track, featuring calm verses and powerful choruses, carried by an incredible voice that will always leave us speechless. When you listen to Ben, you just have to close your eyes to set the landscape. And it works. Again! Watching sunset, enjoying every moment of his life, the artist writes with his soul. When we hear such beautiful descriptions of California, we only want to move and discover this amazing state. Now, the biggest news we could expect from Ben is an album announcement. We can't wait to hear all his wonderful tracks in a full-length record. Included in our "Indie Folk Gems" playlist. You can find this playlist on : Spotify / Soundcloud. And of course, you will now hear this amazing track on the Indie Music Radio.
Ben Greenberg's point of view :
I have a habit of writing songs as I make the long drive on I5 between Los Angeles and my hometown in Northern California, and that's how this song started - singing to myself in the car, putting together tentative lyrics and melodies until I got the next gas station to write it down and make a phone recording. The song serves several purposes for me - for one, it's a reminder to myself to seek solace and comfort in nature. I do some of my best thinking when I'm climbing up a hill; there's something about the act of literally getting perspective from a higher vantage point that helps me feel like I can see a similarly heightened perspective of my internal world. It reminds me that life is full of ups and downs, peaks and valleys. Sometimes we wander through the valley of shadows, sometimes we climb mountains and feel the light of the good and true shining on us. Writing the song was also an attempt at imagining a difficult conversation I needed to have with my father. I had developed a long-standing habit of keeping things from him, small and large, and our relationship was in many ways superficial. I was reluctant to go to him with my problems, not wanting to burden him, but also worrying that he might push me to face uncomfortable realities that I didn't feel ready to face. So the song is a sort of prayer, asking for openness and love and the strength to be vulnerable with my dad. (We did have the difficult conversation, and although it was challenging it was also healing and our relationship has been much improved). Finally, the song is a statement about my identity. I derived the phrase "Son of the Hills" from my name - Ben meaning "son" in Hebrew, and Greenberg meaning "green hill". I find a beautiful simplicity in this idea of myself, and it reminds me of my connection to the earth and to nature, my love for serene places, and my humble humanity.
Follow on social media :
Biography :
Ben Greenberg has been writing and performing music since he took up the guitar at age 13. He has since developed into a seasoned songwriter and musician, and his lyrical content has matured from impressions of teenage angst and fantasy into sincere observations of relationships and personal growth, with an eye towards the consideration of one's place in a complicated world. Originally from Santa Rosa, CA, Ben recently moved to Los Angeles, where he works as a freelance musician and singer. He is thrilled to be sharing his music with new audiences, and he hopes to inspire others as so many musicians and artists have inspired him.
Discography :
Latest videos :
_________________
To stay aware of new releases, follow the Indie Music Center :