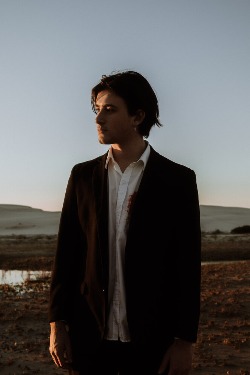 | | |
| --- | --- |
| Country | Australia (Sydney) |
| Genre | Indie Pop |
Earlier this year, after taking some time away from the limelight, Sydney-born singer, songwriter, and producer Chris Lanzon began teasing new songs to an eager audience. Having released two songs without any focus or attention and amassing over 150,000 streams and thousands of enthusiastic followers, Chris unveiled his long anticipated debut EP Melancholy on May 1st.
The opening piano of the EP really sets the tone for what can only be described as a heartfelt story of growth, heartbreak, healing, hope and self-discovery. Melancholy is a showcase of lyrics written from raw emotion and a vocal that will break you and sooth you all at once. The EP's focus track, Diamonds On The Water, co-written with Demi Louise (TKAY Maidza, Japanese Wallpaper, The Kite String Tangle), is accompanied with a lyric video visually befitting to the track.
"The last couple of years have been full of a lot of learning and growing for me.

This project tells those stories. It's sad, but comforting… honest, but hopeful. I want people to feel that they are not alone," tells

Chris of his new project.

Chris recorded and produced the EP himself in his bedroom studio, writing all six songs himself, co-writing only Still and Diamonds on the Water with Demi Louise. An amalgamation of experiences from Chris's teen years, recounting relatable feelings of coming-of-age, each song harbours its own story and leans into the EP's overarching sentiment. Melancholy is a body of work that Chris describes as feeling "whole and genuine" and is in itself, its own rite of passage.

To accompany the EP, Chris is in the process of directing and shooting a short-film counterpart for his music comprising 6 individual music videos that combine to add a visual narrative to the Melancholy story. Having always had a passion for visual storytelling alongside his songwriting, he is excited to start releasing the visual complement to the EP in the later parts of the year.
_________________
Songs we featured :